A Fortune 500 company, Barnes and Noble is the largest online bookseller in the United States, with over 1 million books in stock ready for immediate delivery. Founded in 1886 in New York City, the chain now owns 640 retail stores, with at least one in all 50 states. Barnes and Noble employs 33,000 people across its various locations, which often comprise of a large retail store with a Starbucks coffee shop. Their headquarters are located in Manhattan, New York City. Barnes and Noble are primarily known for selling books, however in 2009 they launched their first e-book reader NOOK—the latest model has a color touchscreen and can download a book in seconds. Alongside books and e-books, Barnes and Noble also sell magazines, toys and games, music, DVDs and Blu-Rays.
Key facts about Barnes and Noble
Largest online bookseller
Founded in 1886
640 retail stores in 50 states
Headquarters in New York City
Save money with free Barnes and Noble coupons
Barnes and Noble pride themselves on their competitive prices, but there is always a way to make your purchases cheaper! Discover the wide range of coupons at PromoPony which can help you save big bucks at Barnes and Noble. Promo codes can help you get great discounts, so make sure to check out what coupons are available before you shop.
 Examples of Barnes and Noble coupons available at PromoPony include 20% off a specific item, 40% off Audiobooks and 90% off textbooks. So whether you are looking for a light holiday read, want to brush up on your interior design knowledge or are studying at college, there's a coupon at PromoPony for you to use at Barnes and Noble.
Barnes and Noble Video
What you can find at Barnes and Noble
Are you looking for a new book to read or have a series which you can't get enough of? Or perhaps you are looking for some resources to help your kids learn? Barnes and Noble is the premier destination for books, e-books, Audiobooks, music, DVD, Blu-ray and even toys and games so you're sure to find what you are looking for there. And with one of our Barnes and Noble coupons, you can even save yourself some cash. Barnes and Noble has a wide range of items available on their online shop, in categories including:
Books
NOOK Books
NOOK
Textbooks
Bargains
Newstands
Kids
Teens
Toys and Games
Hobbies and Collectibles
Home and Gifts
Movies and TV
Music
You can also search Barnes and Noble by subject. Encompassing every interest, subjects include Art, Architecture and Photography, Bibles and Christianity, Biography, Business, Cookbooks, Food and Wine, Fiction, Graphic Novels and Comics, Diet, Health and Fitness, History, Mystery and Crime, Religion, Romance, Science Fiction and Fantasy, Self-Help and Relationships and Sports.

To make it even easier to find exactly what you are looking for at Barnes and Noble online, you can even search by price category, format (i.e. paperback, hardback etc.), ages, bestsellers, and Barnes and Noble favourites. If you can't find what you're looking for at Barnes and Noble, why not check out the coupons PromoPony has for Amazon instead?
More about the NOOK e-book reader
Designed using Android technology, the NOOK e-reader from Barnes and Noble features a HD color display, touch screen technology and a built-in WiFi connector. Allowing you to download e-books, magazines, newspapers and Google Play Apps, the NOOK is perfect for those on the go. However, they are pricier than standard books, but don't let that put you off! A free coupon from PromoPony could help you bag a NOOK for a bargain. Barnes and Noble also sell a range of accessories designed to accommodate your NOOK, including anti-glare screen films, travel chargers, docking stations and covers. So what are you waiting for? Check out PromoPony's latest Barnes and Noble coupons and see if you could get big discounts on a new e-reader.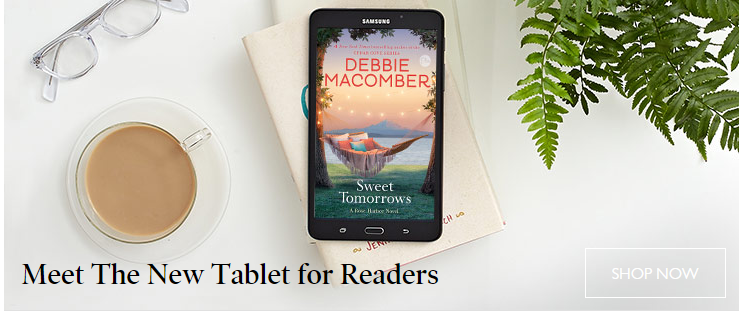 Barnes and Noble services
Alongside offering customers brand new books and products, Barnes and Noble also has its own Marketplace where customers can browse millions of items (both new and used) from trusted sellers. These often include discounted prices, which can be brought even lower with a PromoPony coupon! If you're interested in signed and first edition books, then you simply must check out Barnes and Noble's special collection of Rare and Collectible items—perfect if you're searching for the ideal gift for the bookworm in your life. Barnes and Noble is also well-renowned for its content, namely their Emmy-winning documentaries, author interviews and a weekly book show.
Deals at Barnes and Noble
Both Barnes and Noble and PromoPony recognise that customers want to be able to save money wherever they can, and that includes on books! Because Barnes and Noble values their customers so much, they respond to this need with a variety of amazing coupons, promotions and discounts to help customers out. Bargains at Barnes and Noble include 60% off of thousands of books, an ever-changing range of books for under $5, $10 off orders of more than $75, 50% off Manga books every Monday and free e-book deals.
Barnes and Noble app
Available to download on iTunes, the Barnes and Noble app means you can browse through hundreds of book titles while on the train, at home or even on holiday using your iPhone. In addition, you can quickly locate your nearest Barnes and Noble store and even reserve items to be picked up in the store of your choosing.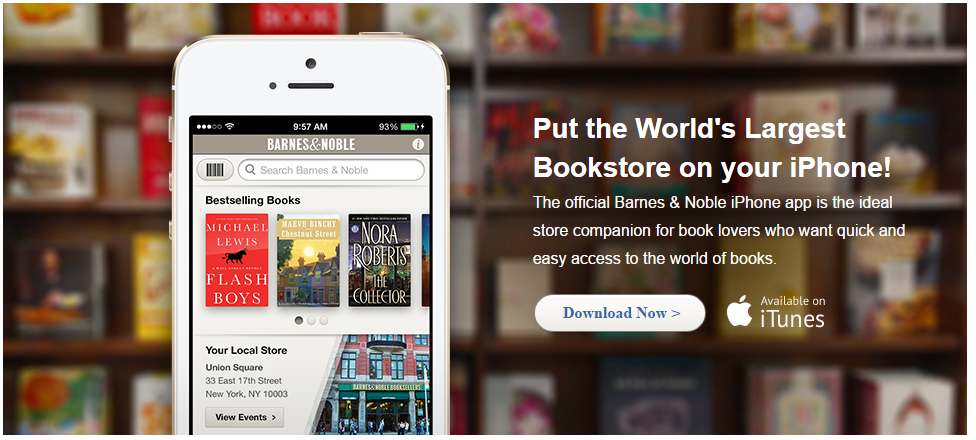 How do I place an order at Barnes and Noble?
Once you have found an item that you wish to purchase at Barnes and Noble, either through using the search function, browsing categories or surfing their suggestions, customers need to click 'Add to Bag' on the right-hand side of the web page. The small shopping bag icon at the top right-hand side of the page will then be populated with the number of items you have added to your shopping bag. You can then either continue shopping, or hover over the shopping bag icon and click the 'Checkout' box.
This will take you to a page where you will be asked to sign in. If you are a regular customer of Barnes and Noble, creating an account is advisable so that their secure payment system remembers your details for next time, however if you only wish to make one purchase, you can also checkout as a guest.
Customers will then be required to add their shipping address, select a delivery option, enter payment details and finally review the order. Standard delivery will cost $3.99, unless your order is over $25. Occasionally, Barnes and Noble will upgrade a customer to Next Day Business Delivery at no extra cost.
To pay for your order at Barnes and Noble, customers can chose from the following options:
Barnes and Noble Gift Card or Kids Club Reward Certificate
Credit or Debit Card including American Express
PayPal
At this stage, you can also enter a coupon code to save yourself some money. Simply type the coupon code into the relevant box and click 'Apply' to redeem an instant discount.


Delivery options at Barnes and Noble
How much your order costs at Barnes and Noble and how long the shipping will take depends on the total value of your order and which delivery method you choose. All orders over the value of $25 qualify for free shipping within the continental U.S.
Standard shipping costs $3.99, while Express Shipping costs $4.98 and Expedited Delivery could cost around $15. Delivery dates are dependent on stock levels and national holidays but customers will be notified via e-mail if anything changes.
International orders may take longer as they could be subject to customs fees, extra charges and import duties which could add an extra 1-2 weeks onto the delivery estimate. You can always check the status of your order on the Barnes and Noble website by entering your email address and order number.


Returns at Barnes and Noble
It's possible to return an item to Barnes and Noble within 14 days if you are not satisfied with your purchase. As long as the item is returned in its original condition (if shrink-wrapped it must still be unopened) within this time frame, then you will be refunded to your original form of payment. You will receive a packing slip with your item which includes detailed instructions of how to make a return, including a pre-printed label with the Returns Department address clearly marked. This is not, however, a pre-paid return label. Customers are required to pay for return shipping.
You can also return your unwanted items by visiting your local Barnes and Noble store with the original packing slip. This does not apply however to Barnes and Noble textbooks and rentals. If you would like to return a NOOK e-book due to quality issues, then you must contact Barnes and Noble customer services via phone, email or online chat. For Marketplace items, customers have 30 days to return the item to the authorized seller noted on the packing slip. If you used PayPal to pay for your Barnes and Noble order, you will be refunded with a Barnes and Noble Gift Card or in-store credit.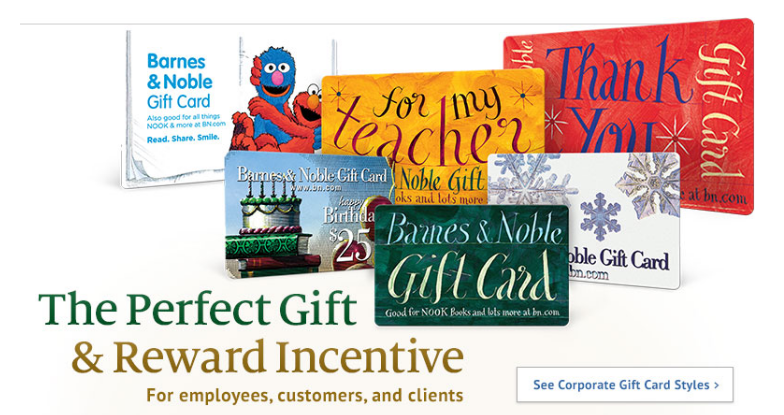 Customer service at Barnes and Noble
Barnes and Noble has an extensive online help centre with easily digestible categories and a search bar so that you can quickly find answers to FAQs (frequently asked questions). However, if you can't find the answer you are looking for, there are several ways to contact the Barnes and Noble customer service team:
Call their customer service hotline on 1-800-THE-BOOK (1-800-843-2665)
Live chat with a customer service representative
Via email
Via text
Barnes and Noble coupons 2017
Barnes and Noble have great products at great prices, but if you could save even more money with a coupon then why wouldn't you? And where to find these free Barnes and Noble coupons? Why, at PromoPony of course! Saving you money one dollar at a time, this trusty pony is always on the hunt for the best bargains out there. And PromoPony loves nothing more than sharing the best coupons, discounts and promo codes with its fellow bargain hunters. Check out the website to see the best coupons for March 2017. So what are you waiting for? Save money with Barnes and Noble coupons right now!